WhatsApp recently announced Document sharing feature for its app on Android and iOS, and now this feature is on the way to Windows Phone 8.1 & Windows 10 Mobile users. The best testers are reporting that they now have a document sharing button which allows them to attach files from their phones.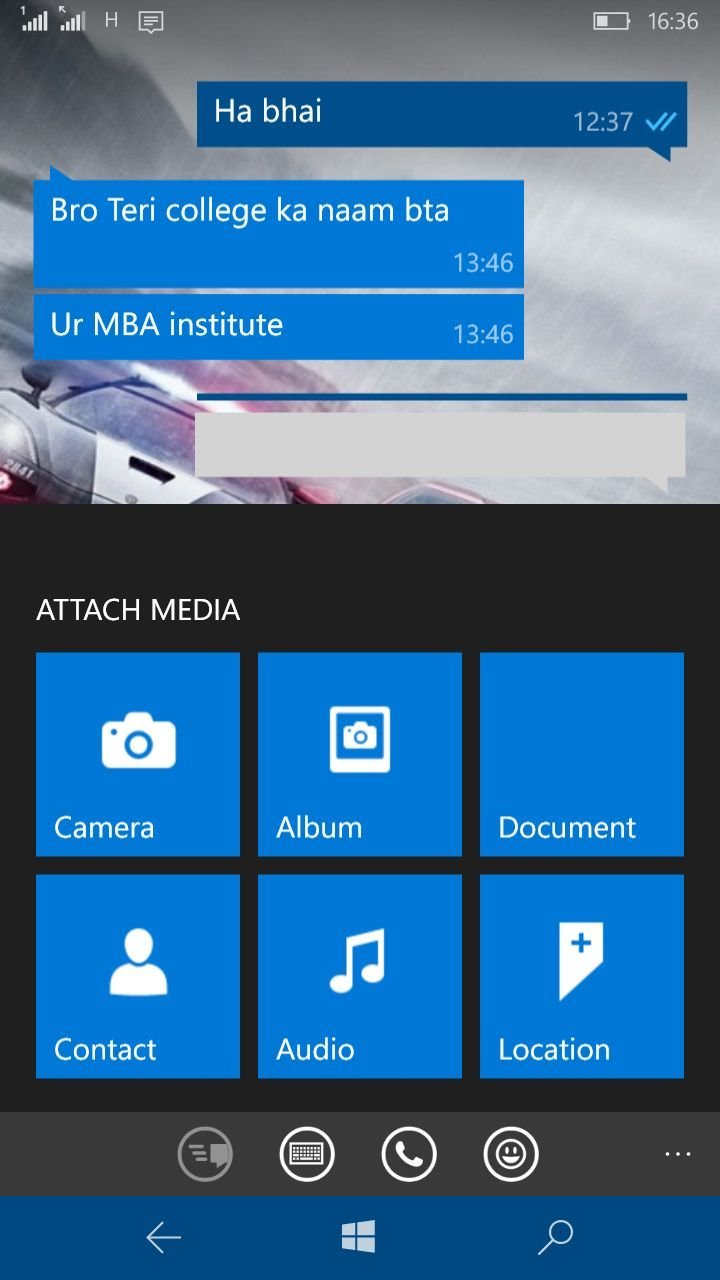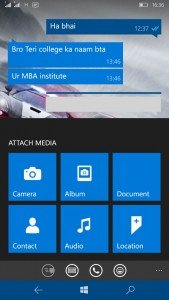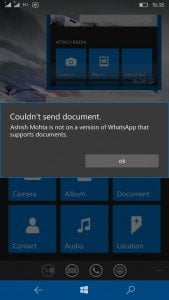 While the person using the WhatsApp Beta is able to send files to another person who is beat testing, he wont be able to send document over to anybody who is not. Similar to Call feature that was introduced before.
You will be able to use the in-built file picker available with Windows 10 Mobile or File explorer in 8.1 to access files stored in different folders. One thing which I am surprised to know that WhatsApp is still on Silverlight, and haven't moved to the new platform. The only reason is calling option is only available because of Silverlight and API for calling is not on WINRT. Till Windows Phone 8.1 is there, we won't see this moving very soon.
Thanks Abhinav Mathur for the screenshots.