WhatsApp is one of the most popular instant messaging app available across multiple mobile platform including Windows Phone. But one of the issues with WhatsApp for Windows Phone 8 is that it does not have all the features of iOS and Android version. But now WhatsApp for Windows Phone has got a major update and now it supports uploading pre-recorded videos and also the ability to select multiple images in one message.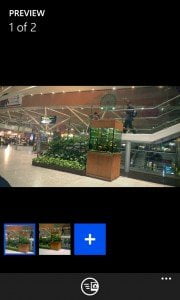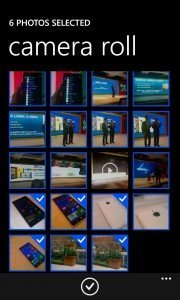 Image Sharing:
As and when you select images and choose to upload, there is a preview section available which allows you to add more images and still let you see how each of the image looks like. You can swipe to see all the images before sending them. In case you want to delete any of the image, you can select and then tap to delete it. There is a rotate option also available for each of them.
Video Sharing:
Apart frim multiple images, you can share videos from camera roll of up to a max size of 16MB. Now in case you have a video which is more than 16MB, Whatsapp can send the first 16MB if you allow it to do so. Seems like Whatsapp now has access to the API like video editor which is only available to few.
Phone Number Migration:
There is also ability to migrate WhatsApp account to new phone number in the settings. You need to enter your existing number and also the new number and then move the account to new phone number. The overall process works based on SMS authentication. We noticed this feature was already in beta few days ago.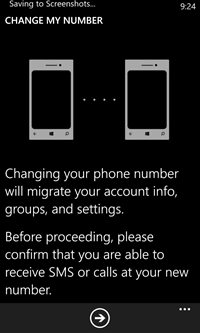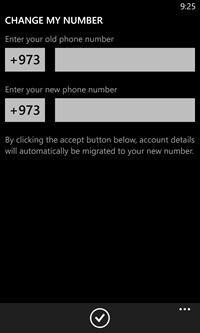 This is a big update to WhatsApp for Windows Phone 8. So go and download by following the link below if the update is still not available on your phone.