At Build 2016, Microsoft CEO Satya Nadella and Terry Myerson, executive vice president of Windows and Devices Group, talked to thousands of developers about the work Microsoft Corp. is doing to help them embrace the new era of conversational intelligence and create more personal computing for every customer, industry and business.
The major announced was made by Terry Myers, who announced the Windows 10 Anniversary Update, coming this summer to Xbox One and Windows 10, which will deliver significant new innovations for consumers and developers for the Universal Windows Platform. While the major focus is on Windows Ink, Cortana, Windows Hello and gaming, here are the highlights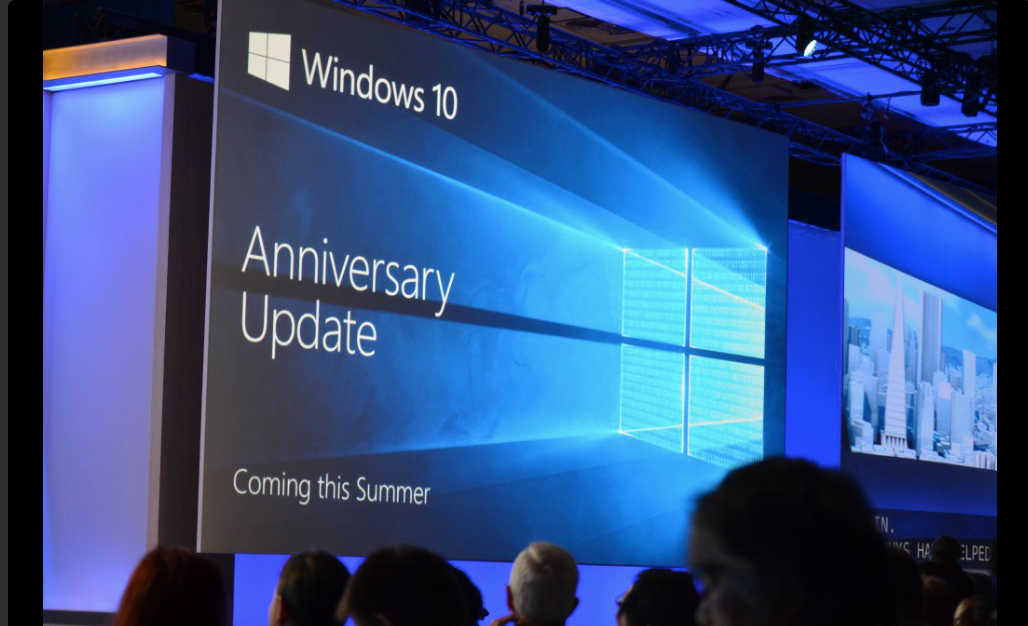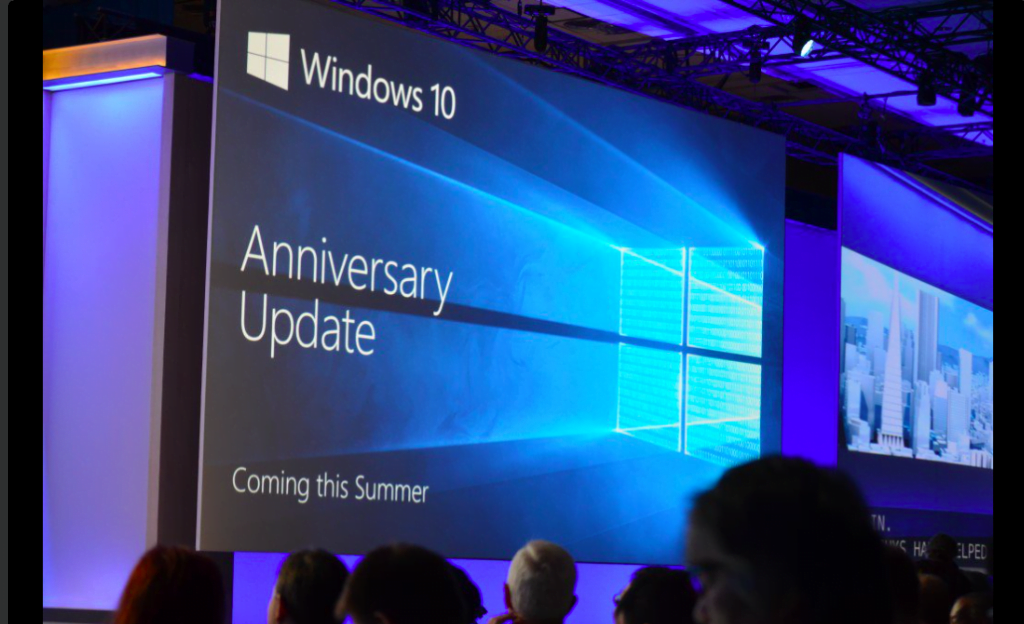 Windows Store Visits:
Terry Myerson said that Windows 10 Store has received 5 billion visits since the launch last year. He also shared that there is a 60% growth of new developers, which is an impressive figure.  Also, Windows 10 has generated around 75 billion user hours, 5 billion questions have been asked to Cortana, and Xbox registered 6.6 billion hours in Xbox gaming. No stats on how much of this streamed to Windows 10 PC.
New Universal Apps:
Windows 10 Store is all set to receive new Universal apps from Starbucks, Facebook, Instagram, and Facebook. There are many more in this list. This was expected, specially with recent increase in Universal Apps. More to come.
Full Bash Support
Microsoft will roll out Full Bash Support in Windows 10. The biggest surprise here is that instead of implementing through virtual machine, its native Ubuntu Binaries that are available as subsystem.
Pen & Ink is getting more Attention:
Microsoft has a huge surface with Surface devices, and the Pen. In it's anniversary update, Windows Ink & Pen will get deep integration into everything Windows. Bryan Roper demonstrated Ink Workspace, which is a new floating menu for Pen. You will see some deep integration with Microsoft Business Product, Office.
Windows Ink also works on Office Mobile suite which hints that Microsoft future flagship devices will have pen support as well. I would like to see Photoshop does it on Mobile platform.
Microsoft Edge gets Windows Hello Treatment:
If you are really serious about protecting your browsing history, Microsoft Edge can now be secured through Windows Hello biometric technology. The first company to implement this is USAA Bank which serves US military veterans.
Desktop App Converter Tool
This is one of the most significant announcement that Microsoft made today. This new tool allows developers to cover their WIN32 & apps built using .Net technology into Modern Desktop Apps. These apps can have Live Tiles, Notifications like you get to see on Universal Apps. These apps can be distributed using the store which means reaching those 1 billion users will be straight forward. Microsoft aims to bring more than 16 million apps to the Universal Windows Platform.
New Visual Studio Capabilities for Developers:
Those who always build free apps, but still looking a way to make money, can now find a way to make money through Paid app upgrades. Apart from this developers will also get to add features like store subscriptions,  Video ad breaks,  Cross-device Cortana,  simultaneous pen and touch, and so on.
Share Common Apps code across Platforms:
Xamarin will help make it possible for .Net developers to more easily share common app code across Windows, iOS, and Android apps while still delivering fully native experiences for each platform.
Unified Xbox & Windows Store
It's official now. Xbox Store and Windows Store are getting unified, and its coming. Phil Spencer announced this today, and I think we should see more at E3 in June.  The new store will bring features supported in Xbox One like support for bundles, pre-orders and season passes.