It may so happen during a Windows 10 upgrade that you get an error screen saying "Windows Need More Space to Upgrade". What should you be doing? The error occurs when there is not enough space on the primary partition or on the drive where Windows is installed. In this post, I will share how to fix Windows needs more space to upgrade error.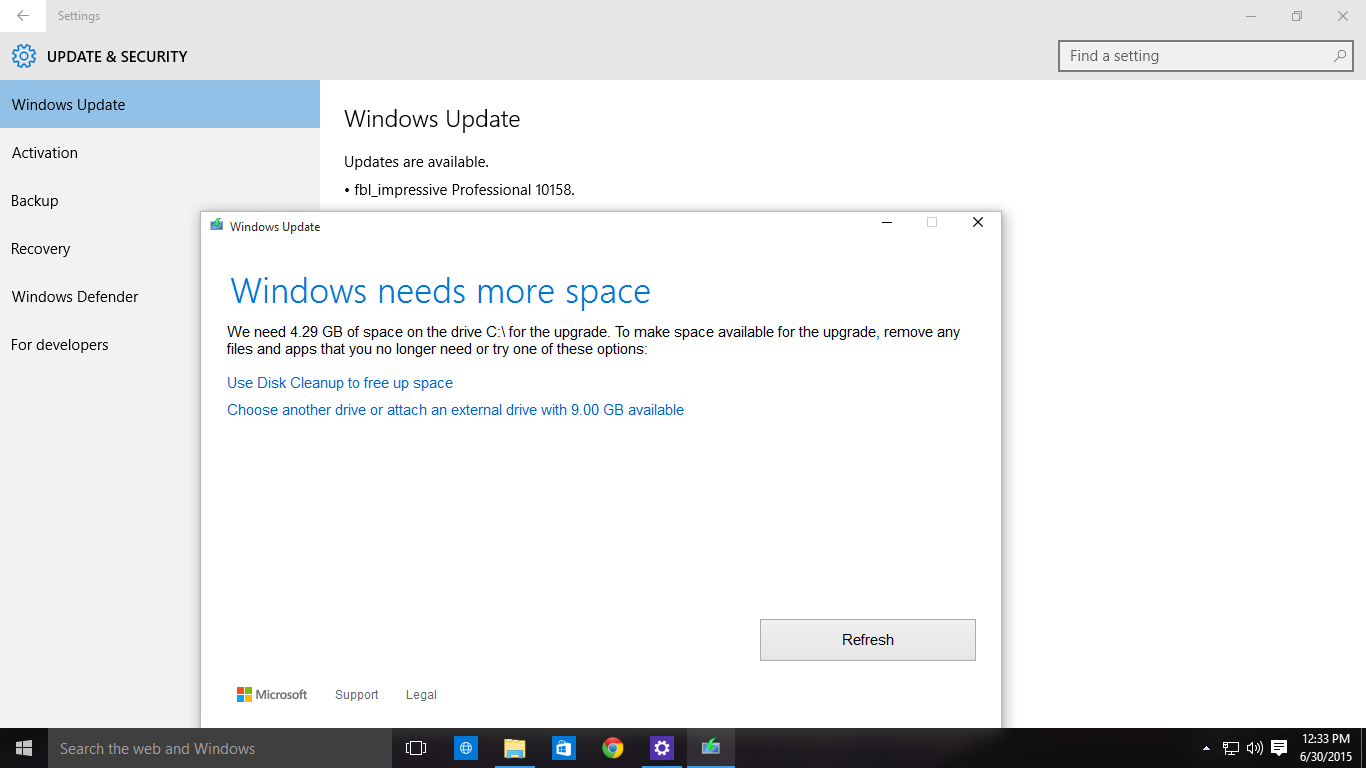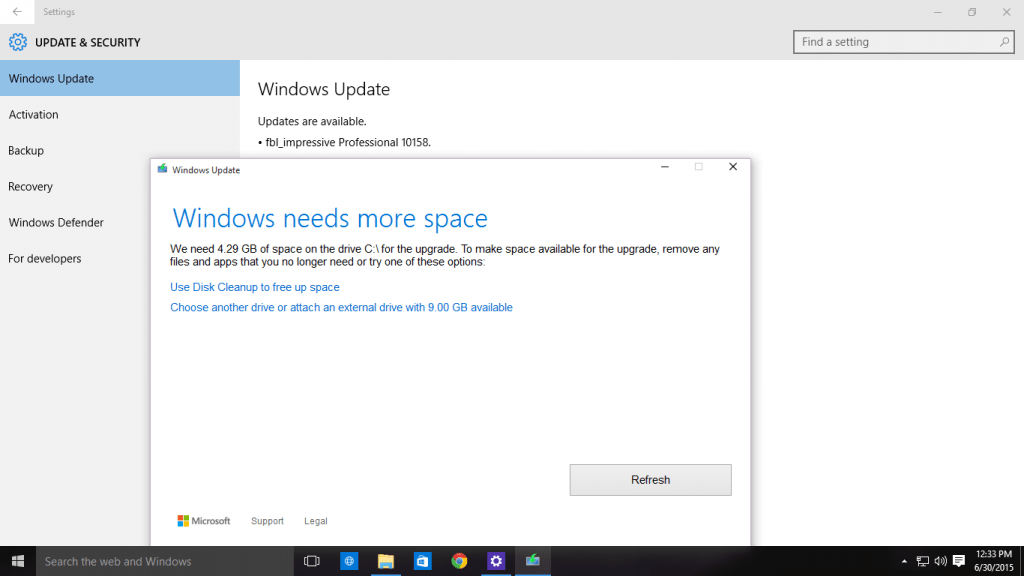 Why does the error occur?
When you upgrade from Windows 7 or Windows 8.1 or perform Windows 10 Feature update, the upgrade process creates a backup of your existing OS. The backup is useful if you want to downgrade. So even Windows 10 upgrade has enough space for itself, the backup of the current Windows still needs some extra space.
Windows 10 Needs More Space to Upgrade
Type Upgrade on your start screen and choose update.
There should be an error, click and it will do some background work, and finally open the "Windows Need More Space to Upgrade".
You have two options here.

First, is to clean up space on your PC using the inbuilt option.
Second, you can select another partition or an external drive where the backup can be saved.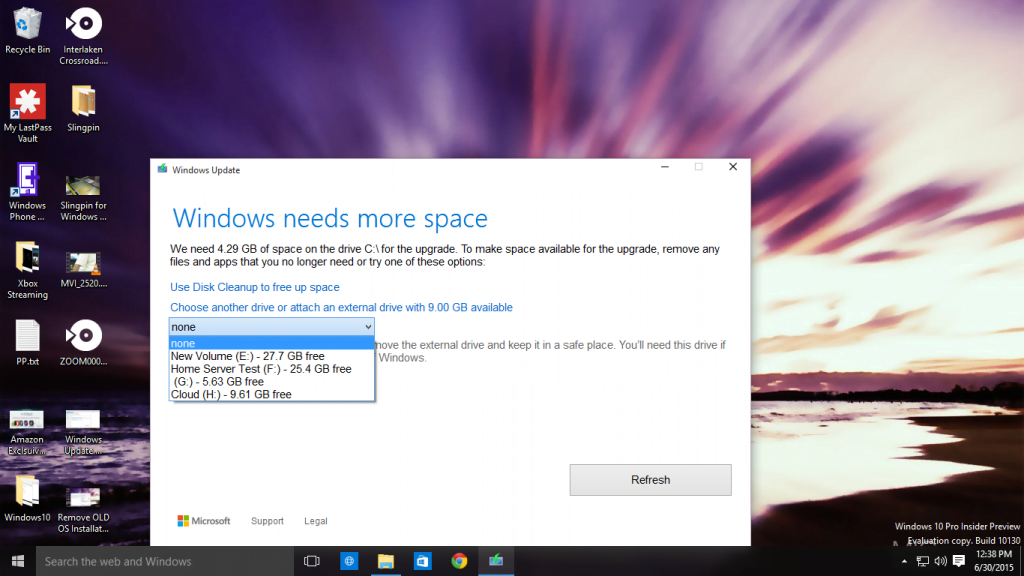 If you can not clean up your Windows partition, choose the second and your upgrade will continue.
You might have to open the Upgrade settings again and restart the update process.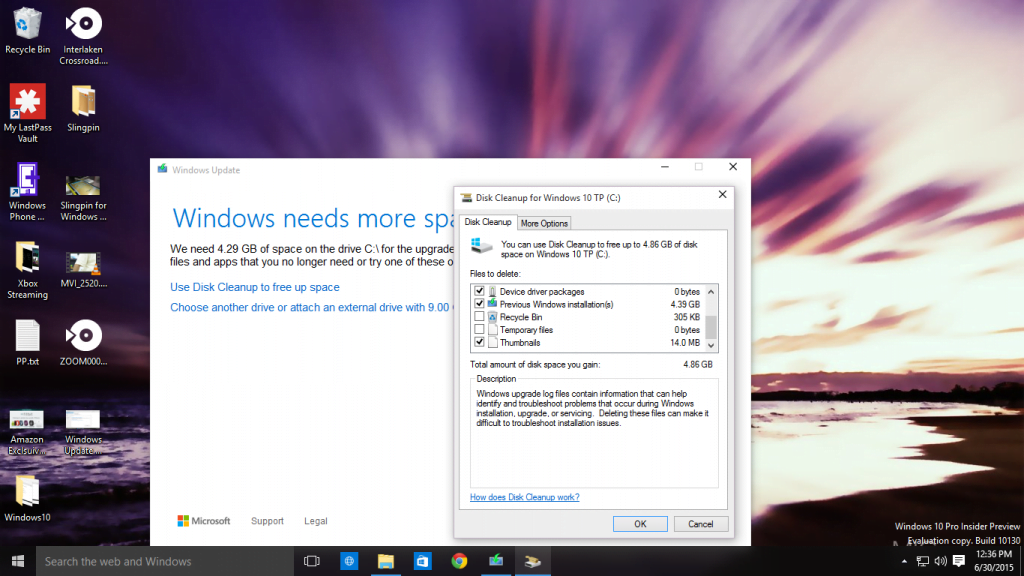 This will install updates, restart your PC and upgrade. All your documents and other files should be back when the upgrade is complete. In case you cannot find anything, look into the external drive or partition which you chose during the upgrade. It will have a "Windows.OLD" folder which has all the needed backups.
If you are still on Windows 7/Windows 8.1 find out how you can upgrade. We have talked about the process here. If you want to have trouble upgrading, make sure to have enough space on your C drive or the drive where your Windows is installed.