If you are new to Windows 10 Store, here is a quick guide to help you get started with it. Windows Store lets you install a lot of games applications and even Windows 10 License. Here some of the best Windows 10 Microsoft Store Tips and Tricks.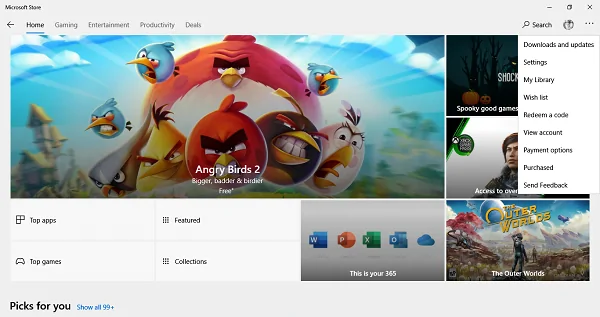 What is a Microsoft Store, aka Windows Store?
It's a one-stop place to find and download apps and games on your PC. Now, these are a bit different from the programs you had been downloading from the internet and installing using the standard Setup.exe file.  While this is still supported in Windows 10, Store delivers an even richer experience for day to day usage.
There is another advantage of using the store. If you are using more than one Windows device, you can buy an app from the store and use it on all the devices. Not only this, all your progress of games and app are synced to the cloud, making it possible for you to resume.
Microsoft Store needs a Microsoft Account. The store app will be connected to the same account which you have used to login to your account.
How to Install, Rate, and Report an Apps and Game?
The home page displays popular apps and games in the store. There are game categories, features, top charts, and others. If you are looking for something specific, there is a Search Box on the top left. Select and start typing to find the app. As you type, a list of suggestions will show up.
Install an App: Select an app from the listing, and click on Install. If it's a paid app, you will need to, but it is using a Credit Card.
Share an App: Look for a share name right under the app name. You can use it to share it over Email, One Note, and so on.
Report An App:  If you find an app that you think is a spam, you can report it. You will need to scroll down and look for an option that says, "Report an App." Use that.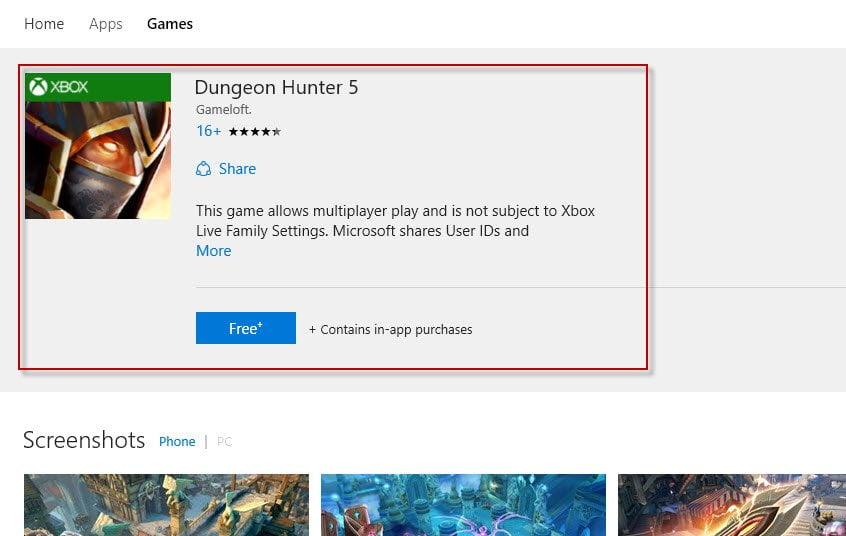 Note: Windows or Microsoft Store will only display apps which is available in your Region. If you want to download apps available in another region, here is how to change the region in Microsoft Store.
How to Manually Find Updates for Apps and Games?
Sometimes, the app updates are rolled out slowly. So you might hear your friends that they have the update, but you don't. So here is what you should do.
Launch Store > Click on your profile, and you will have a lot of option in the dropdown. Select Downloads & Updates.
This place lists down all apps that are currently downloading, paused, and those in need of an update.
To find if an app is updated, click on the  Big Blue Button, which says, "Check for Updates."
It will manually find if the app has an update and list it.

How to  Disable Automatic Updates for App and Games?
The default settings for updating apps is set to automatic.  While this is how it should be if you wish to disable it here is what you should do :
Launch Store, Click on three dots, and select Settings.
Toggle Off  the first option, which says, "Update Apps Automatically."
How to Find List of Apps You Own or Installed on PC
Launch Store > Click on three dots > My Library
Then on the left-hand side, look for a filter owned or installed on pc.
Apps that are now downloaded will be available for install, and those installed on the PC can be launched.
Manage Devices:
Windows 10 Apps can be installed on up to 10 devices per account. It is applicable for both purchased and free apps. When you exceed that, you will not be allowed even to update the apps for new devices.
Launch Store > Click on three dots and then select View account. It will take you to account.microsoft.com
Now select Devices
This page lists all your Windows devices. If you are stuck with device limit restriction, remove the one you are not using here.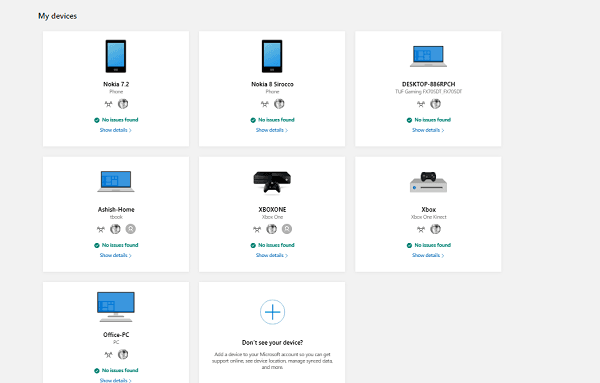 Secure Purchase on Microsoft Store
The next Windows 10 Microsoft Store Tips Tricks is securing app and game purchases.
Go to Store settings and turn off the toggle, which says I want to buy without a password for faster checkout. It will make sure that nobody else buys anything off your credit card.
Payment, Purchases and Gift Cards
The next set of option are web-based, and they are all under account.microsoft.com. It lets you completely manage all your account settings from this place. You have an option for Services and Subscriptions, Payment and billing, devices, family and security, and privacy.
How to Setup Payment Options in Store:
If this is the first time you are using it, this will show up as pop-up when you try to buy something from the store. However, you can set it up by following the steps below:
Launch Store > Click on your profile. Select Payment Option.
It will get you the page where you can add your Card.
How to Find Recent Purchases  (Useful for Paid / IAP Apps)
Launch Store > Click on three dots >Purchased. It will open the same address I mentioned above in the browser.
Here you can see a list of all recent purchases, free and paid both. Free ones will be marked as Zero while paid will be listed in your currency along with the card you used to purchase.
How to Redeem your code or gift card
Launch Store > Click the dots > Redeem a Code. It will take you to Microsoft account.billing.com/redeem
Here you can type on your 25 digit gift card and grab your purchase.
It will be all to get you through most of the Store, and if you still have questions, do share it with us in the comments.