The newest version of Microsoft's flagship operating system is slated for release this year. In the tech giant's most recent live stream showcase event, the company revealed a little more of what's under the hood.
The TL;DR version: this operating system is going to make a lot of gamers very happy. Microsoft has explicitly said one of the main goals of the new OS is to deliver the industry standard for PC gaming.
Microsoft's Sarah Bond has given us a lot to be excited about, promising next-level graphics, unmatched speed, and many brand new games right from the word 'Go'.
There's Auto HDR, a special 'game mode' setting, Direct Storage, and a whole lot more. Compared to Windows 10, it looks like it's going to be an entirely different experience. Let's have a closer look.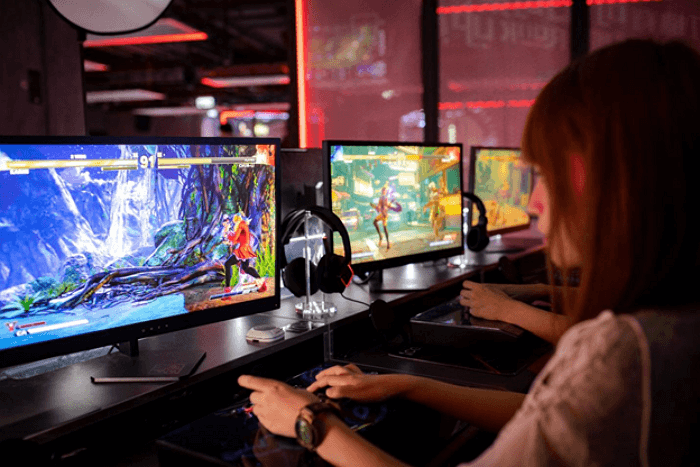 Auto HDR: The Most Significant Addition?
Auto HDR is going to sound familiar to some gamers. That's because the tech has already been in the Microsoft ecosystem for a while, having been introduced with the Xbox Series X.
Auto HDR essentially gives SDR content a big HDR boost without requiring user input or any changes from the development side. Windows 11 will do all of the heavy liftings here. It'll detect whether you are using an HDR display and use its inbuilt auto feature.
The live stream used Skyrim for the demo; the results were impressive, adding a depth of color that brings the game to the present day. Skyrim was a classic game, yes, beautiful in its day, but it's over a decade old. From the demo, you wouldn't be able to tell.
Direct Storage: Say Goodbye to Waiting
Loading times, the bane of the gamer's existence. Windows 11 will help alleviate these issues by using direct storage. The new DX12 Ultimate API will enable the GPU to use the system's SSD storage rather than relying on the CPU.
Some would call this a relatively trivial change, but the implications are massive. Access to files will be much faster whilst also freeing up CPU usage at the same time.
Overall, you're looking at a far smoother gameplay experience. How? This feature can elevate existing games to the next level, whether you're someone who is into a traditional shoot-em-up or has a penchant for online gambling.
And, no matter how simple it looks, over the years, the latter has also been coming with various updates and a few lags here and there, especially if we are talking about live casinos. As we can learn on online casino guides like ArabianBetting, live casinos are not only offering you the chance to meet other players in live sessions. Still, they are getting closer and closer to replicating the real-life experience and gameplay. The problem? Tech limitations. Luckily, Direct Storage allows browser-based games to run far more smoothly than ever before.
Game Mode Shows Gamers are Important
Windows never used to focus on gamers. Word, Excel, browsers, email, business applications, not games. They were a sideshow, an extra, a bonus. Not important.
In 2021, that's no longer the case. The fact that Microsoft has added a specific mode for gamers shows just how important the company considers gamers to be.
What Game Mode essentially does is put everything else in the background. It frees up almost all of your PC juice so that it can be used for whatever game you're playing, ensuring the best possible performance based on your setup. A system that eventually supports professional gamers? Quite certainly it is
The mode was already introduced with Windows 10, but insiders claim that this version is far better. The tweaks will allow users to fine-tune just how they want their machine to run, limiting background activity even more. If it works, it's going to make a big difference to gamers, especially those that like full control of how their hardware operates.
Word of Caution: Benchmarks Underwhelming
So far, this piece has sounded a bit like a Microsoft ad. Windows 11 promises to be great, and gamers are fully willing it to be, but promises aren't always delivered. And we know that Microsoft can sometimes disappoint.
The other side of the coin shows that Windows 11 may not be such a big upgrade after all. According to a recent set of benchmark tests run by Techspot, the difference with the previous iteration is marginal.
However, the testers readily admit to having seen performance jumps of up to 20% using Windows 11. The truth? We won't be sure until the OS has been released and we have a wider range of benchmark tests available. Or, better yet, until we can actually try it out ourselves as consumers.
Ready for the Christmas Season
It's obvious why Microsoft is looking to release Windows 11 before the end of the year: the 2021 Christmas season. With the gaming industry growing in leaps and bounds since the start of 2020, there's a huge market just salivating at the prospect of an improved gameplay experience on the PC.
If Microsoft manages to pull off even half of what the new OS promises to be, it's going to be a huge success. Time to start counting the days until Christmas morning.