Windows Hello is a powerful, and unique feature of Windows 10 Mobile where it uses an IRIS Sensor, and uses your face to login. I saw it in action during Microsoft conference at Mumbai, and it's not only fast, its secure and its very smart. Unlike Fingerprint sensors, it makes sure nobody can use a photograph to unlock or when you are sleeping.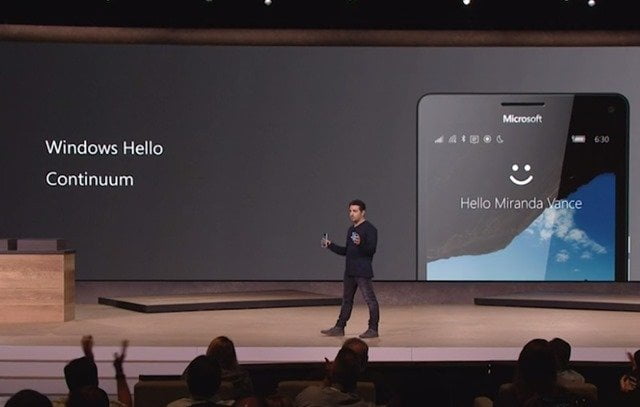 Today, we got to know more about Windows Hello, and three things in particular is what Liked most and you should know:
Graph, Not Image:
When Windows Hello captures your face from Iris Sensor, it does not store it as image, it rather stores it as graph based on your face. This is the reason even Twins can be differentiated and it will reject faces with closed eyes or photo graphs.
Grow a Beard or Put on a Heavy Make Up, Windows Hello have you Covered :
In case you change your appearance, you can add your facial recognition again. So what happens to previous data? It remains as well so when you clean shave, Windows Hello still knows its you. This is nice.
Your Data Never Leaves Your Device :
Facial Recognition, Fingerprints, and similar data could be misused. Microsoft made sure that all your data never leaves your device. It is intact encrypted, and made sure that not even third-party apps will have access to it. The only data that leave your phone is what can help the company to improve it, and its trimmed down version.
This is applicable for all Windows 10 devices which support Windows 10 Hello including Surface Pro 4 and Surface Book. Read more about it here.