Windows Phone comes with a an unique user interface when compared to other mobile phone OS and features metro UI. It is necessary that the apps developed also follow the same design criteria and for this there are developer tools. But in case you are designing and developing apps for Windows Phone 8 or 7.x devices, then here is a nice cheat sheet with all the information you need.
The cheat sheet is created by Nathalie BELVAL and available in PDF version as well.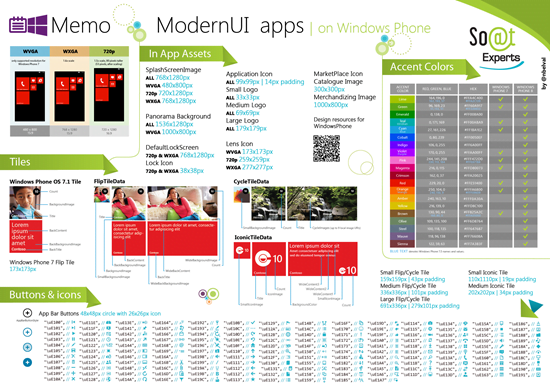 Download the full version of image from here.
It contains all the information you might need for:
Resolutions in Windows Phone 7 & 8
Application assets (screenshots, splash screens, application icons, etc)
Accent colors
Available icons
This sheet is pretty handy for developers to quickly view the guidelines instead of searching for them.
Download PDF version