Xbox has just announced and invited Xbox Live members to take part in beta testing of Xbox Live Update for Xbox 360 for this year. This is kind of surprising because I wasn't expecting an update after Xbox One was announced but since Microsoft is ditching MS Points such as, this was expected by many.
Improve Overall Performance.
Transactions will be conducted in local currency instead of Microsoft Points.
Right after this update, you would see your existing MS points converted into money which can then be used to buy games.
Unlike last year, there is no page where you can signup for the beta program followed by a download on your Xbox. Instead now you will have to signup from your Xbox 360 console.  In case you cannot find the Tile on your Xbox Dashboard, sign-out and sign-in again to refresh and it should be there.Its a small tile 2 in the last column.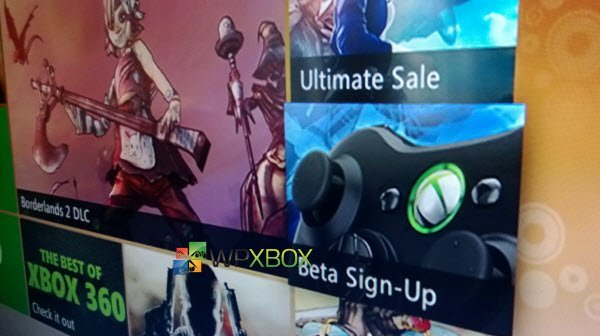 Like always, seats are limited so make sure to signup for the program. Also to remember that this beta program gets you into a non-disclosure agreement (NDA) which means you cannot blog, or talk about it publicly.  More at Beta FAQ that posted here later today.
Once you click on that, a file will get downloaded on your Xbox. Its a small 1.5Mb file. Once the download is complete, the same tile which was saying Beta Sign-up will say Complete Sign-up. Click on that and it will guide you through the process.
You will have to choose the profile with which the beta is linked.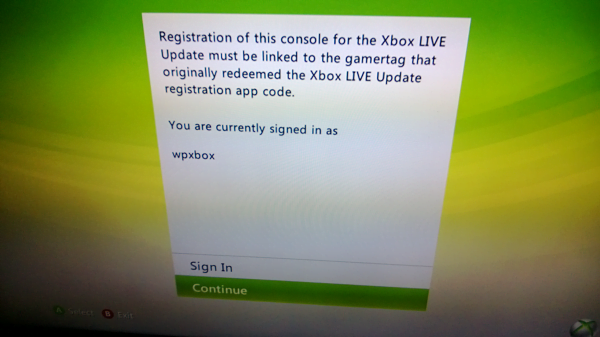 You will have to accept Terms and Conditions.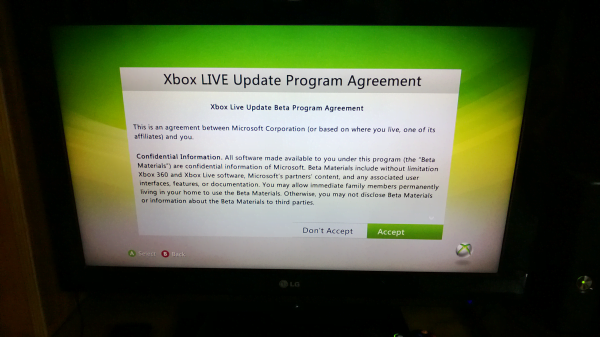 Your console data will be uploaded to the server and in next one or two days, you should see the beta download.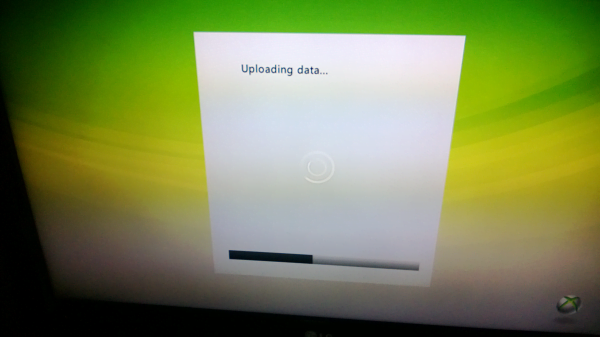 This beta program is open all 41 countries where Xbox Live service is available except Japan. Seems like Xbox One, this update will be rolled out later for them.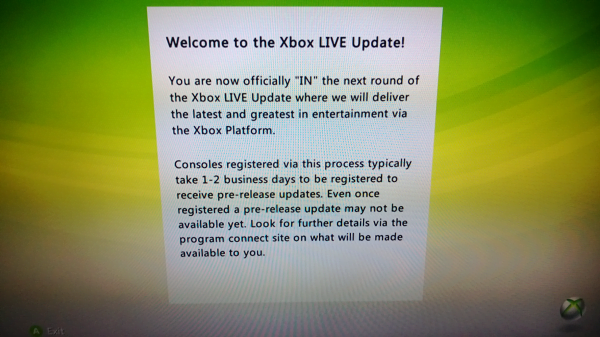 Last year Microsoft ran similar program which updated the Xbox 360 to the Metro or the Tile based interface you see now.