Xbox made a major announcement yesterday for Xbox Game Pass. It's a subscription-based service which allows you to play over 100 titles without additional cost and get discount on new games to about 20%. The announcement was that new games published by Microsoft Studios will be released into Xbox Game Pass on the same date as their global release. So for example when "Sea of Thieves" launches on March 20, it will be included in Xbox Game Pass to all members.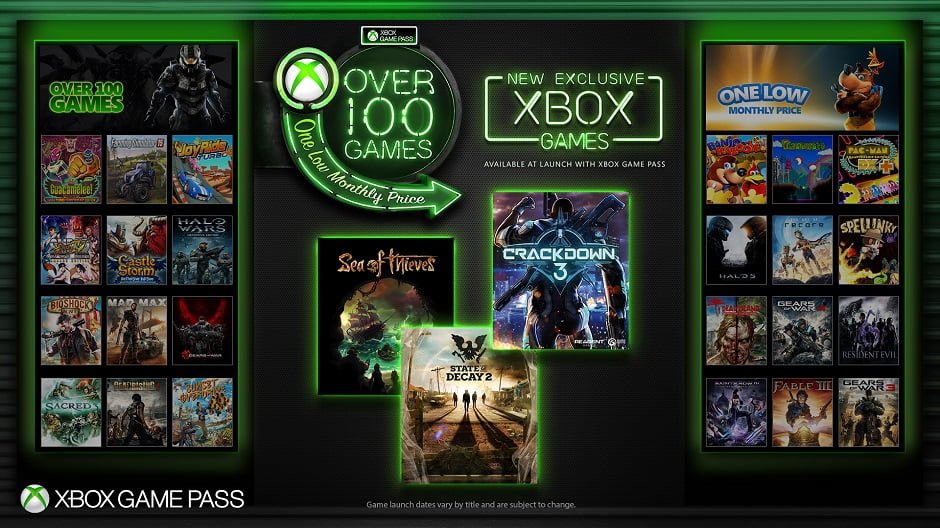 Microsoft also plans to bring titles including  State of Decay 2 and Crackdown 3 but also promised to bring other big titles including new iterations of our biggest Xbox One exclusive franchise such as Halo, Forza, and Gears of War, on the same day they launch. That said, Microsoft is working closely with the retail partners, like GameStop, to offer, to offer a 6-month Xbox Game Pass subscription card. It will be available at select retail partners for $59.99 beginning March 20.
If you play multiple games a year and look for a frequent discount, and free games, this may be for you.