The feature which enables Play from Console  on Windows 10 Mobile seems to be under testing and might open up for the Windows 10 Mobile users soon ( the term is relative, though, especially in the tech world)
Claimed by Nawzil, a well-known person on Twitter for Microsoft news, shared a screenshot where He played Forza 3 on his Windows 10 Mobile.
Playing #ForzaHorizon3 on my #Lumia950. 😍
Streaming from my #Xbox. 😉

This feature is already in PC, beta testing on #Windows10 Mobile. pic.twitter.com/O3aMXrPkhp

— Nawzil (@Nawzil10) November 12, 2016
This is the same streaming feature that was first introduced for Windows 10 PC, letting users free their TV for something else.  And it works exceptionally well.
While not much is know how exactly it works, this will be in line with PC and will be enabled by Xbox App on the Mobile. I am pretty sure we will see this coming on Android and iOS as well.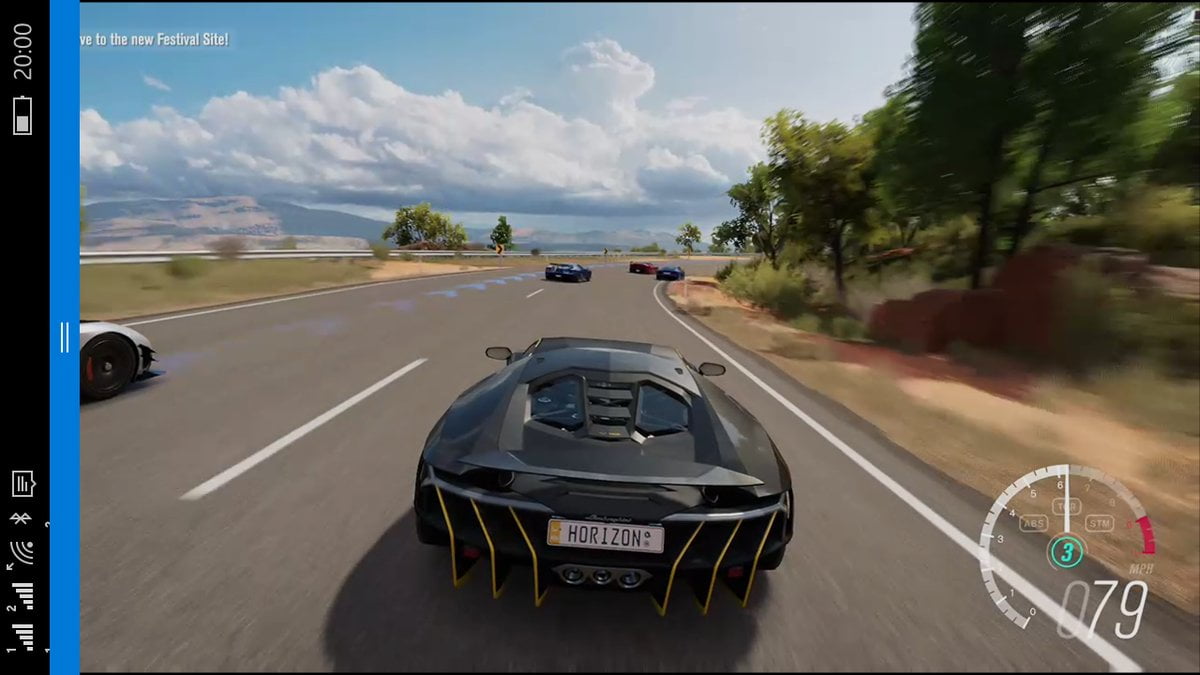 That said,  some people have actually made it work, as spotted on MSPU's post about the same topic. This what they say:
First, install Xbox Dev Mode Companion App on your PC.
Second, On your Windows 10 Mobile, you will need to install the app. It is not directly available, but here is what they claim you can do.
Open Store on Windows 10 Mobile
Navigate to "My Library." All the apps you ever installed will be listed here.
Find the Xbox Dev Mode Companion App, and select the down arrow button to install it on your phone.
Note: This did not work for me at all.
Third, Launch the app, and connect to your Xbox One console. If it's on the same network, it will auto-detect.
Now the chances are that your Windows 10 Mobile, Controller, and Xbox One are in the same vicinity and network. You can stream to your phone and start playing using your controller. There is no need to connect Xbox One Controller to Windows 10 Mobile over anything.