When  Xbox One was announced, It was also said that it will have gameplay sharing feature but nothing was clear on how this will work. Many of the game players who love to share their game play on YouTube will be disappointed as you cannot take recording on your PC but Xbox One will have an upload studio powered by Twitch TV.
This was exactly my prediction few days ago when I tweeted that unless you get Xbox Gameplay Videos on your PC, you wont be able to share it with your YouTube Channel. This also had made sure that hardware like DVR will live for another generation of Xbox Console.
Twitch TV is natively integrated. It will allow you to instantly broadcast your gameplays. Those are not aware Twitch is the leading video platform and community for gamers.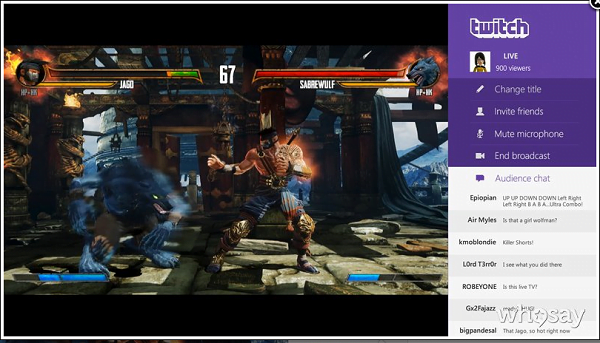 The upload studio is integrated with Kinect too where you can use commands like Upload or Broadcast to instantly upload your gameplays.  You can clip, edit and upload those clips from the Upload Studio. This entire process is seamless which means while you play it's being record. No wonder you have 500GB of storage coming with Xbox One .
Twitch also has integration with Smartglass which means you will be able to upload  stuff while using your Windows Phone, iPad or even on iPhone while somebody else is playing on your console.
Via majornelson