Welcome fellow game lovers to another episode of the top 10 best free Xbox One games. Today we'll be showcasing some of the best Xbox One games that are free to play. As these are free to play games, you might find that some games aren't quite that good. However, few of these games could shame any paid game available on the Xbox One console.
Do you know, many game developers are considering developing games for the Free-to-Play model (F2P) and happy to get money from In-app purchases just like you see in Android or iOS games. So, what are you waiting for? Why not check all the best free Xbox games available and download what excites you most.
1. Phantom Dust
What could be a better thing than knowing that one of the famous Xbox Classic games returns to the Xbox One console for free while writing the post about the best free Xbox One games? Yes, you heard it right, Phantom Dust is available for free from today itself.
It is a cult-classic game released in 2004 for the first Xbox console and now will support all the Xbox one features. Released with new game enhancements, Phantom Dust comes with unique gameplay that mix third-person combat and card collection game. There are more than 300 unique skills that you can build to create your character and fight online in an arena with three other players. Don't forget that the game characters have quirky Japanese style action, 15 hours of solo play story with an engaging story, highly destructible arenas, loads of abilities, tactics, action-combos, weapons much more.
2. Smite
Smite is a game that gaining quite a lot of traction in the past few months. It has also been widely accepted and overly played within the gaming community, along with positive reviews. Smite takes a new approach to the conventional MOBA interface of things. Instead of the slightly angular top-down view, the Smite has decided to go a third-person view, which is refreshing and entertaining, to say the least.
The players can now feel the third-person shooting games while playing a MOBA, which means a lot to the core gamers, who have been playing this genre for quite some time. This new mechanic may be why it has attracted such huge crowd players in such a short time. The game is free to play, and you can download it right away.
3. Hawken
Hawken is the new mech-based shooter gameplay. It may not be the brightest in the lot, but every gamer wished they could play a mech game at some point in their lives. The idea of riding your own robot and fighting your opponents is exciting, and the fact that it has a sci-fi element to it only goes on to add more interest to its flavor. Stunning graphics, mesmerizing visuals, and engaging gameplay, along with great mechanics, make it the perfect game to lay with your friends in those lazy afternoons. Just kick back, enter your robot, jump off a few buildings, shoot some missiles and kill some other mechs. It's another random day. Get your own mech here for free.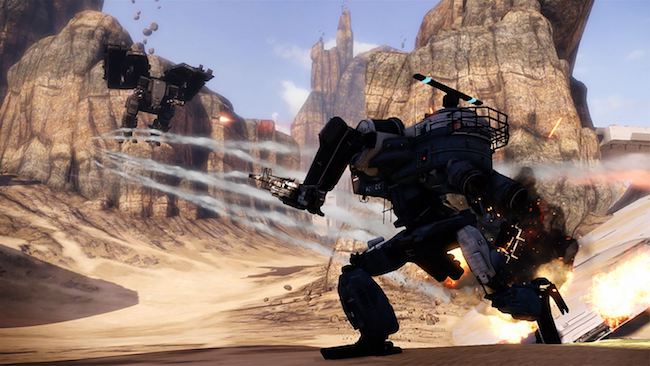 4. World of Tanks
The game takes place in the old days when the names Panther and the Tiger struck fear in the enemies' hearts. Generally, speaking in the game, many players get into their tanks and shoot each other down. It's an online multiplayer. To excel at this, you will need to utilize your environment and use ambushes to surprise your enemy. It is also considered a casual game since games like these don't see that much competitive gameplay. It's ideal if you're bored and have some time to kill before you go to school or even go to a party.
5. Magic Duels
The name Magic strikes many nostalgic feelings in the hearts of the Collectible Card Game (CCG) players. Unlike the other games mentioned here in the list, Magic belongs to a whole other genre. It is a multiplayer game where two players battle with a deck of cards. Each card is unique and has a set of abilities. The players must use their cards to defeat the opponent. Previously the game was played with real cards, and recently a digital version of the game is released.
The CCG community was taken by storm, and though Magic doesn't see any competitive play, it is played by millions of players worldwide. Magic is the first game in its genre, followed by Yu-Gi-Oh, another card game. Rather than combat skills the particular game tests, the mental ability quick thinking of the players. It's a lot like chess, but with much more variance and a tad bit of random number generator types. Hop into your collection right now. Make a deck and players online to experience an enticing and breathtaking performance whenever the card combinations synergies with each other.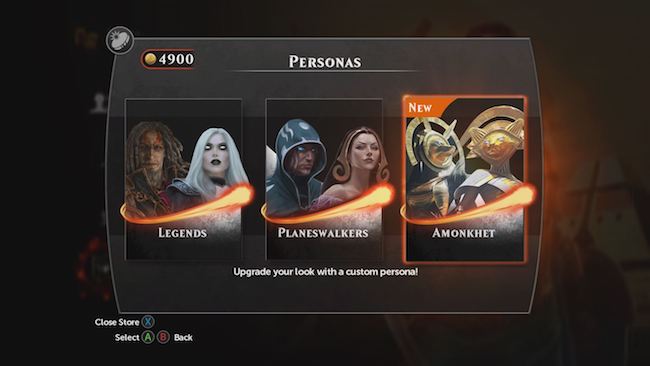 6. Killer Instinct
Killer instinct belongs to those 1v1 intense hand to hand brawl games. It is super exciting and blood-curdling while you execute one combo after another. There are many similar games available online, but this game makes our pick because, for starters, it is free, and the controls a super responsive, which is an absolute necessity when you're playing these types of games. The game's allover theme deals with the underworld and the evil creatures that exist within the realm. Killer Instinct is exciting to play, and you should definitely practice before challenging someone in this game. This game is good for beating up people whom you cannot even touch in real life. Invite your pals with whom you have a score to settle and show them who the boss is.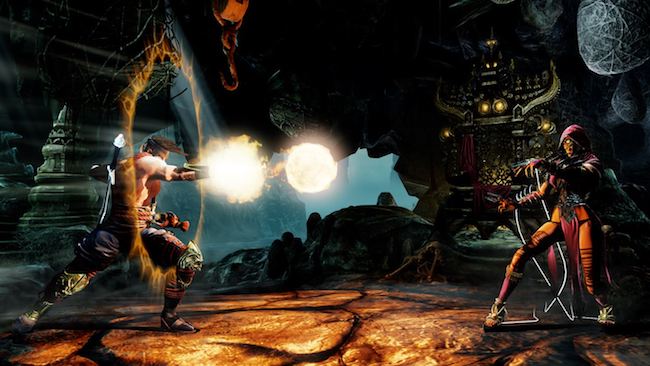 7. Warframe
The classic FPS shooter with a sci-fi twist and a whole lot of weapons. The most appealing factor of the game is how they managed to utilize the sci-fi genre and portray it in the game. The Graphics seem stunning, and movements are smooth and responsive. Warframe is a must-play for sci-fi lovers, and the co-op mode also lets you team up with your friends and kick some alien butt. The story takes place between two different alien species and a power struggle that exists between them. So get your copy of the and get down to some serious purging.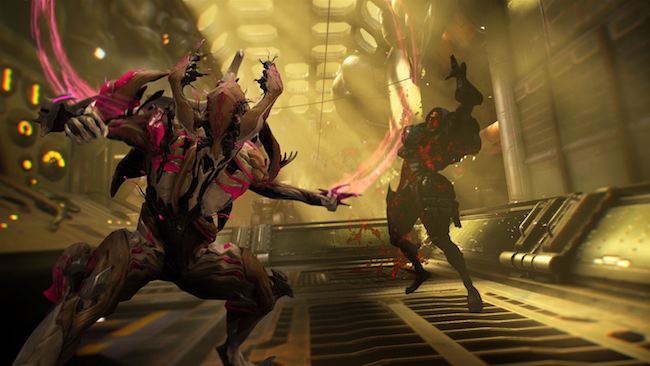 8. Powerstar Golf
Now let's get away from all these shooting and mayhem games and settle down with some old fashioned golf. Power star Golf is pretty fun and interactive that families and friends can enjoy alike. But don't take this game for a fool. Golf can also be quite engaging and competitive, especially when someone falls the strokes by a great margin. It is quite a treat to play, and it's entertaining. Download it now and challenge your friends to a friendly match to see who's a better golfer.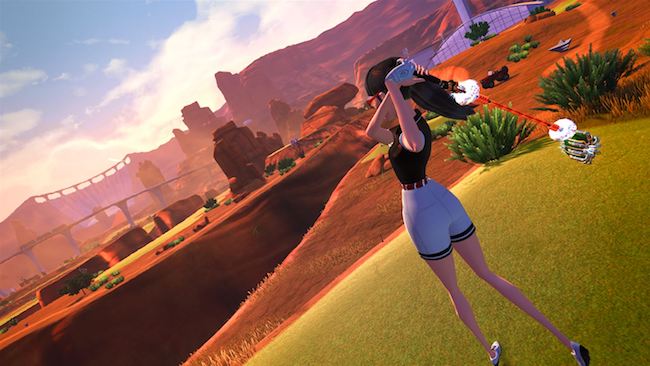 9. Pinball FX2
And the classic is back. Remember those days when no internet and high-end games were a dream because you had a shitty computer? There was one game that stayed by your side and gave you support when you needed it the most. Introducing Pinball FX2, the remake. This classic will never get old, and the newer design and aesthetics. It's a fun game to play when the internet has chosen to abandon you.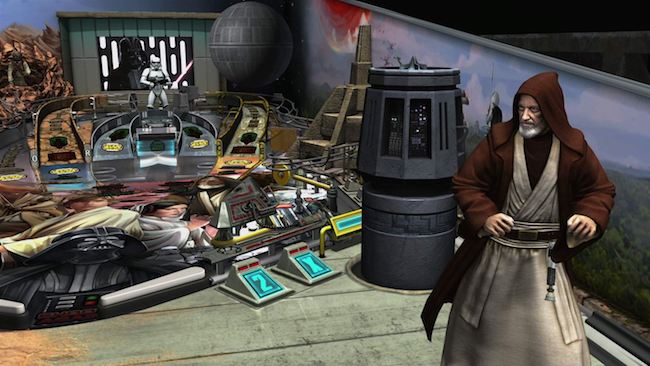 10. Neverwinter
Neverwinter is an adventure-based game. It's the basic package where you are provided a hero, whom you have to level up and be on your way to the most epic journey of your life. It's a long but interesting game. The graphics aren't all that good but are decent when the free-to-play factor is considered.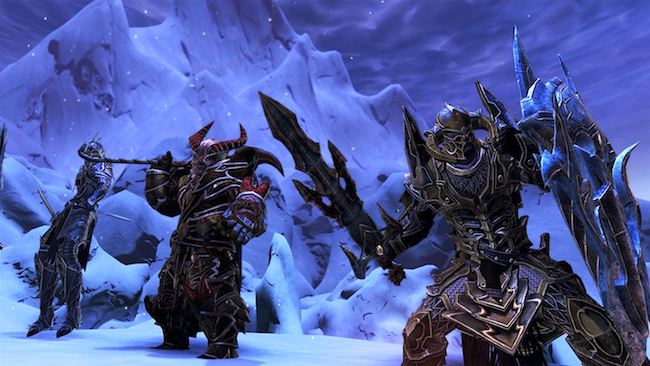 11. Gigantic
Gigantic is also a MOBA game. It is cartoony and super fun to play. It differs from conventional MOBA in some way. For starters, it has a guardian mechanic that storms the enemy base after regular intervals of time, and the team has to assist the guardians. It is not a competitive game, but if you're entering the MOBA zone and want to try something out just for fun without involving yourself in stiff competitions, this is your game.
Please note that this game is still in progress and not fully developed yet.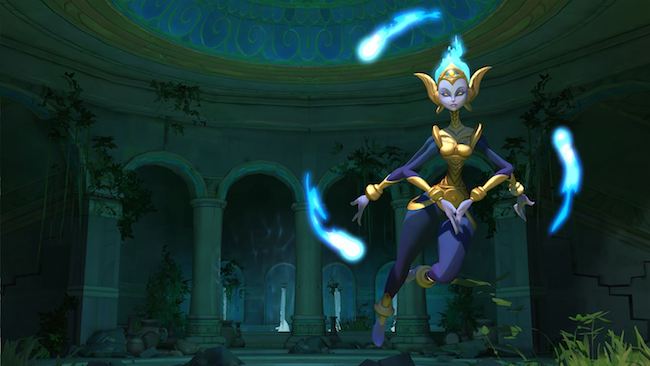 So, these are all the best free Xbox One games that you can download today and enjoy an unforgettable gaming experience. If you know of other free games for Xbox one console, let us know in the comments section below.