In this article, we will test and review popular and recently released laptops for photo editing for any budget and help you find an option that suits your needs best.
Photo editing software can be quite resource-demanding. It's especially true if you need to work with high-resolution RAW files and apply complex effects. This is why you have to be sure that your laptop is powerful enough to handle any task.
10 Best Laptops for Photo Editing in 2020
ASUS ZenBook 14UX433
Apple Macbook Pro 16 with Touch Bar
Dell Inspiron 15 5575
Asus Zenbook Duo Ux481
Lenovo Thinkpad X1 Carbon (6th Gen)
HP EliteBook x360 1030 G3
Razer Blade 15 4K
LG Gram 17
Xiaomi Mi Notebook Pro 15.6
Huawei MateBook X Pro
1] ASUS ZenBook 14UX433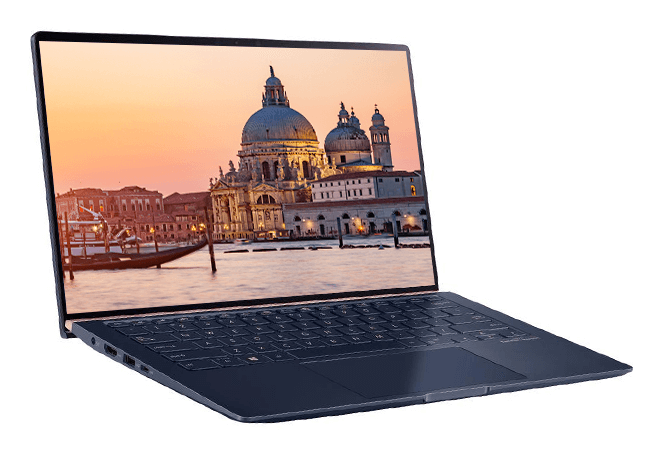 The ZenBook 14 UX433 from ASUS doesn't take much space and looks smaller if you compare it to other laptops of the lineup. However, it comes with a full-fledged keyboard and a 14-inch screen.
Thanks to ultra-slim bezels, the ZenBook 14 UX433 is quite portable. It has up to 92% screen-to-body ratio, which makes it the best laptop for Photoshop among ultrabooks.
What's more, this model has a high-quality build and a very stylish design. Besides its elegant look, the ZenBook fully meets the MIL-STD 810G military standard. The device can easily handle drops, extreme temperatures, and humidity.
To sum up, it delivers seamless performance whether you take it with you on a trip or use it in your office during important meetings.
Pros:
MIL-STD 810G drop protection
High-end aluminum chassis
Edgy LED Numpad
Cons:
Dim screen
Difficult-to-use touchpad
Comes without Thunderbolt 3 support
2] Apple Macbook Pro 16 with Touch Bar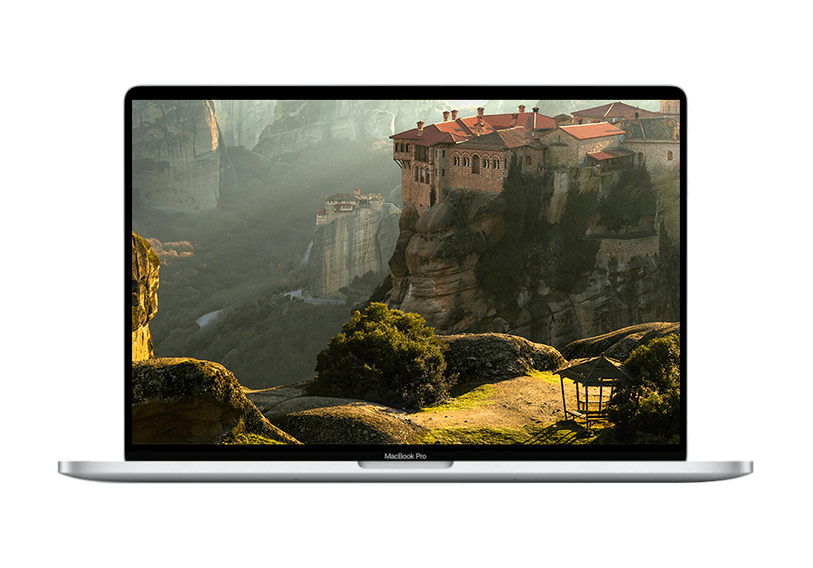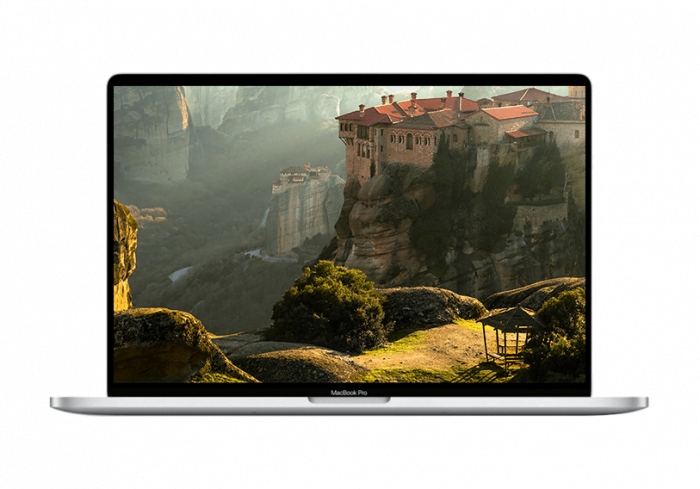 Thanks to the Core i9 5500M CPU and 32Gb RAM, it is the best Mac for video editing that can handle any photo retouching or digital drawing task, not to mention its record-breaking SSD speed.
This laptop if good for photo editing as it has a bright display with great clarity, the in-built speakers, and impressive battery life. It can last more than 10 hours between charges.
Pros:
Great speed
Close-to-life colors, amazing sharpness
Enveloping sound
Good battery life
Cons:
High price
No USB Type-A inputs
3] Dell Inspiron 15 5575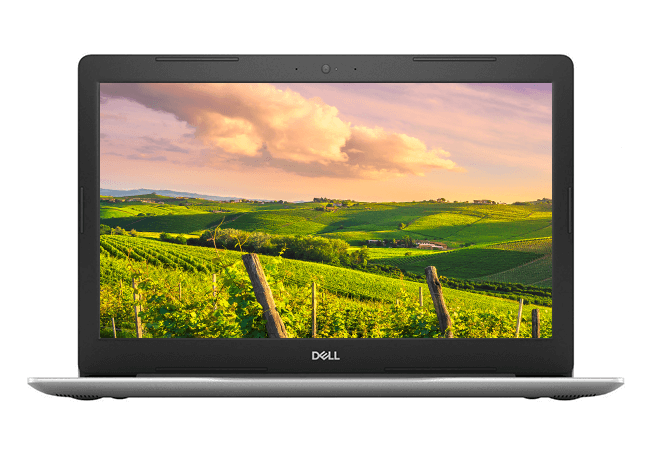 If you like AMD, you will appreciate Dell Inspiron 15 5575 as an efficient laptop for photo editing on a budget. It comes with a stunning 15.6-inch IPS Touchscreen and the best CPU that you can purchase if you don't have a lot of cash lying around.
Thanks to AMD Ryzen 5 APU, its speed is impressive as well. You will be impressed by its Intel Core i7-7500U processor and the powerful performance that it delivers.
Besides, the laptop has 8 GB DDR 4 RAM and 1 TB of HDD. For most tasks, you will be able to use it right after unpacking. However, if you need to improve its overall performance, you can purchase additional RAM and save up money to install an SSD instead of the HDD.
See more laptops for photo editing on a budget if you're limited in budget. Each of them will be an excellent choice for designers and other creative professionals.
Pros:
Beautiful design, slim look
A soundless keyboard with good response
Can be upgraded with an SSD thanks to an M.2 slot
Cons:
Poor APU performance
Ethernet speed is limited to 100 MBit
Comes without Type-C-USB support
4] Asus Zenbook Duo Ux481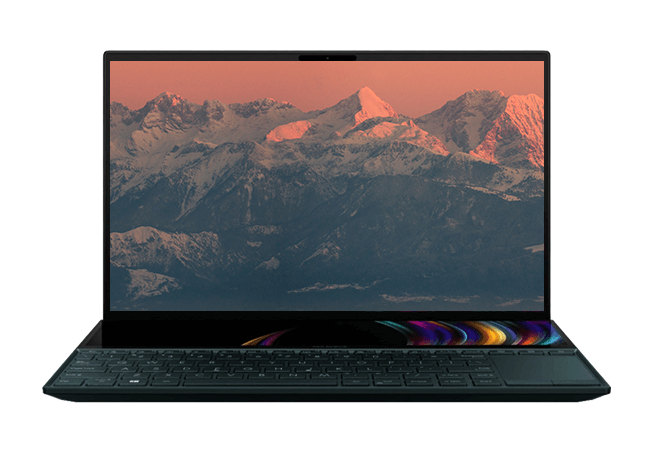 ASUS has designed an affordable laptop that can easily replace a multiple-monitor setup. It provides excellent screen estate, thus allowing you to take your productivity to the next level.
Its main selling point is a second screen, namely a ScreenPad Plus. It is as wide as the main screen and can be quickly activated if you press a corresponding button. The sensor screen comes with stylus support, which is extremely helpful for those who need to draw or take notes by hand.
Pros:
Can be upgraded with an SSD thanks to an M.2 slot
A wide choice of ports
Edgy ScreenPad display
The battery lasts up to 10 hours
Cons:
Cumbersome build
ScreenPad Plus features are challenging to use
Inconvenient fold-under hinge
Unimpressive GPU
5] Lenovo Thinkpad X1 Carbon (6th Gen)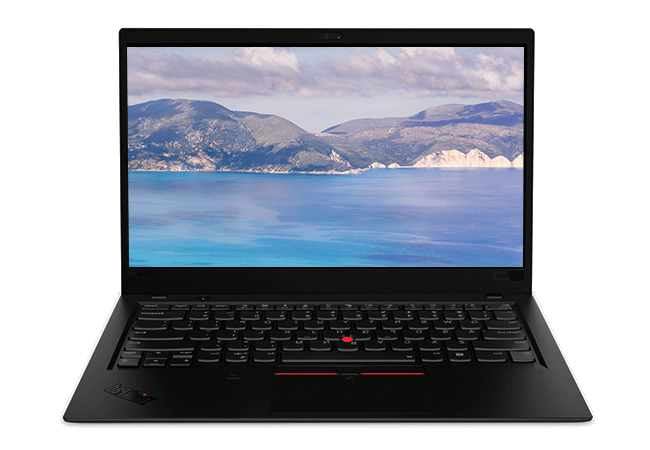 This laptop can be equipped with different 14-inch displays. We have tested a superb Dolby Vision certified screen with the onscreen brightness of 500 cd/m2 and a 1500:1 contrast ratio.
While this display is not a sensor one and its 2560 x 1440 resolution is lower than 4K, you will hardly notice any difference. A lower pixel number accounts for better battery life. Besides, this model is one of the best laptops for photo editing that is powerful enough for all complex Photoshop tasks.
Pros:
Decent WQHD panel with a matte screen
Good performance
Great battery life
3-year warranty
Cons:
Overheats under load
LAN can be connected only via an adapter (comes with the device)
Unimpressive IR-camera webcam
6] HP EliteBook x360 1030 G3
The HP EliteBook x360 1030 G3 is a smart option to consider. Its aluminum chassis is not only light and slim but quite durable as well. This business-class laptop has a reliable and flexible hinge that allows for using the magnificent 13.3-inch display with a 1080p resolution as a tablet.
Except for a stylish overall look, the Elitebook X360 1030 G3 has a comfortable keyboard, long battery life, and a flexible HDD.
Pros:
An easy-to-use keyboard
Great battery life
4G LTE and NFC options
Comes with Thunderbolt 3
Cons:
There are faster laptops in this class
PWM on low brightness levels
Can't handle maximum CPU Turbo Boost
7] Razer Blade 15 4K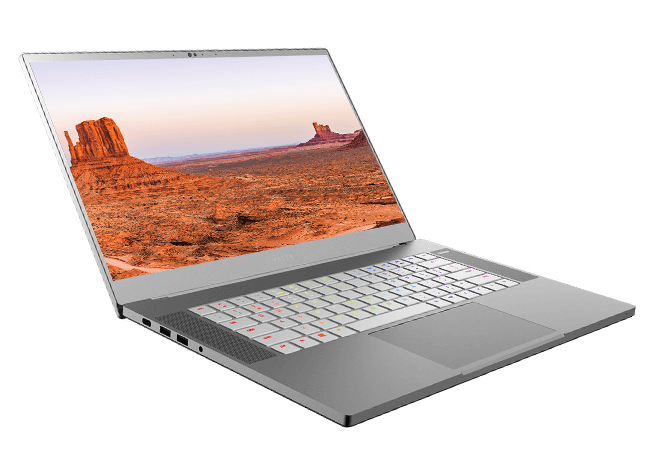 What makes the Blade 15 an excellent device for photo editing is its 15.6-inch 4K display that covers up to 100% of the Adobe RGB color space and comes with factory-calibrated color settings.
The laptop is equipped with the Core i7 CPU. After testing, it has shown a 20% less impressive result that the high-end Core i9 processors are capable of. It also consumes less energy and produces less heat.
What's more, the model has a high-quality build, a well-thought cooling system, and 3 USB ports. However, it comes without an SD-card slot.
Pros:
Can be upgraded with SSD, RAM, and WLAN
Decent GPU performance
High refresh rate
Good build quality
Cons:
Comes without a fingerprint reader, SD reader or RJ-45
High-speed GPU isn't useful for Photoshop
8] LG Gram 17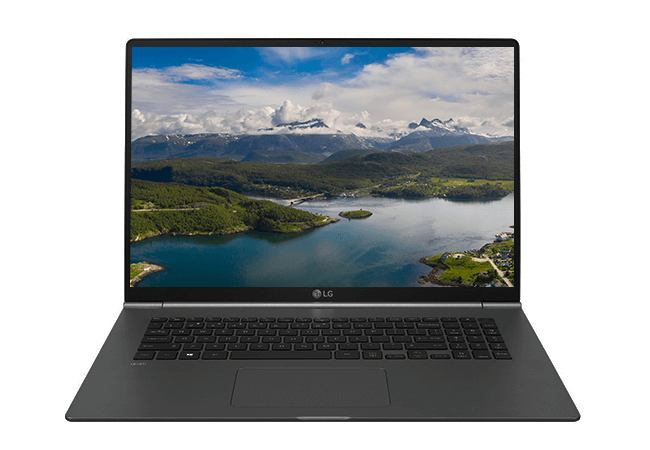 The LG Gram 17 is an excellent option for those who have always wanted to purchase a large-screen laptop but worried about its size. As it weighs so little and has a high degree of autonomy, this is probably the best 17-inch laptop for photo editing.
The only significant drawback is that it is far less durable than the XPS 15, Spectre x360 15, and other good laptops for photography despite its metal-alloy chassis and the MIL-STD 810G standard support.
Pros:
No productivity loss while working from battery
High contrast and fantastic color accuracy
A fingerprint scanner is built-in into the power button
Glossy screen coating and WQXGA resolution
Cons:
CPU performance is below average
It has a microSD instead of a full-size card reader
Comes without a sensor screen and 4K support
Low-precision response of the touchpad and keyboard
9] Xiaomi Mi Notebook Pro 15.6
This stylish and affordable laptop with high productivity is perfect for beginner photographers. Its manufacturers most likely have been inspired by Apple products.
The Mi Notebook Pro has an attractive design, a decent screen with thin bezels, and an advanced cooling system. At maximum load, the coolers correctly distribute heat from the 4-core CPU Core i5 and ensure easy work under any conditions.
Thanks to the powerful NVIDIA GeForce MX250 GPU, you will be able to solve the most complex and GPU-demanding tasks. It is one of the best laptops for photo editing that comes with 8GB RAM and a 256GB SSD.
Pros
It has 2 M.2 slots, can be upgraded to SSD
Amazing contrast and brightness
Mostly soundless when you use office apps
Cons
Surfaces aren't durable enough
Poor SD card reader performance
No Thunderbolt support
10] Huawei MateBook X Pro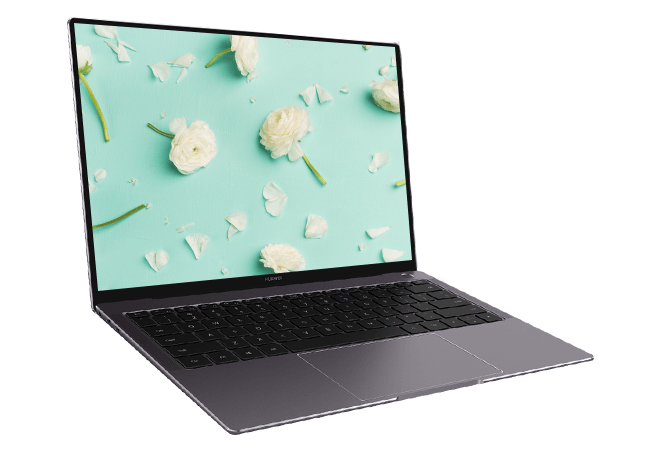 Huawei is trying to find its place on the laptop market. The MateBook X Pro is sure quite an interesting model that boasts a wide array of advantages. The build quality is undoubtedly useful as the light metal body will serve for many years.
Speaking of functionality, everything is quite decent as well. The manufacturer opted against aiming too high and added the USB Type-A port that is still necessary for excellent connectivity. What is more, this laptop for photo editing can work for a long time on battery. Its battery capacity is far better than all the laptops reviewed.
Pros:
Unusually-placed webcam
Long battery life
A 3:2 touchscreen with decent brightness
Cons:
It takes time to get used to webcam placement.
No SD-card slot