It is becoming a trend for prominent sports personalities making a move into the eSports space. These individuals are getting into eSports by founding eSports teams or buying existing ones. Additionally, some invest in eSports technology.
So, why are sports personalities interested in eSports? Could it be the secret passion of sports personalities? Are they interested in supporting the industry going forward? What are the factors at play?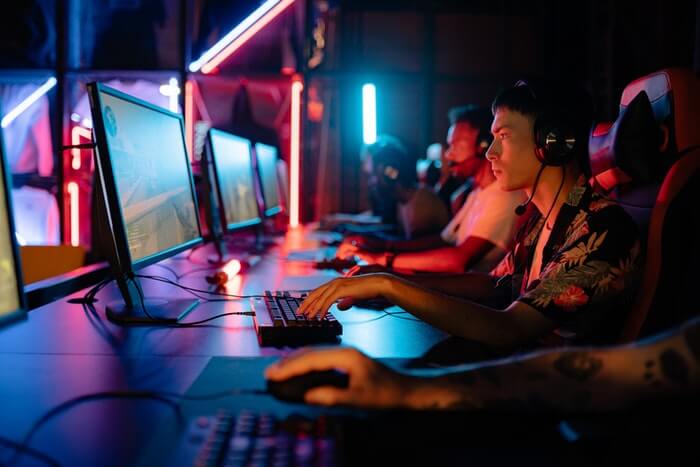 It's All About The Money!
Well, it is always about the money, right? Traditional sports athletes see the opportunity to make money and make the move. You see, sports fans can make money through sports betting platforms like OddsShark.com, but professional players are not allowed to do that.
Esports has experienced tremendous growth in the past ten years. Initially, it was a sector of fringe interest by the gaming community. However, it is now a fully established industry. Besides that, there is no indication that the trend will change any time soon. Experts project that the industry's revenue would grow up to 1.62 billion USD in 2024.
Esports Viewership Is On The Rise
Additionally, eSports viewership has been rising by the day. Currently, the addressable audience is believed to be around 500 million. Each year, there are reports of how an eSports event has outperformed a traditional sports event.
Therefore, it is no wonder that prominent sports personalities from different sports such as the NBA, NFL, and Football are interested in eSports. Moreover, analysts argue that they are there to stay.
Studies have revealed that eSports viewership is predominantly the younger people while traditional sports viewership is low among the same demographic. In this regard, you can correctly argue that the sports athletes and prominent personalities are, in essence, investing in the future.
Esports Is a Sport like Any Other
The other reason why sports personalities are interested in eSports is expertise. Over the years, there has been a misconception about eSports which was based on an old-fashioned stereotype around gaming. However, the truth is, eSports is a sport like any other.
Moreover, just like traditional sports, success in eSports requires more than just surface-level skills. Players also need to have excellent motor skills and hand-eye coordination.
Additionally, eSports also relies on similar core principles of traditional sports. These core principles include teamwork, self-discipline, and skill and talent development. Moreover, in any eSport team, coordination is critical.
Therefore, players cannot forthrightly depend on individual brilliance. On the other hand, eSports is also accessible to people that might be less traditionally sporty.
Organization, training, coaching, team building, and many other non-player skills have engrossed sports stars for their whole lives. As a result, transferring that expertise into eSports boosts players in the space extremely.
An excellent comparison would be David Beckham's decision to invest in the football club Inter Miami in an attempt to make the team successful. Whereas Beckham will not be involved in the club's day-to-day training of the players, his understanding of the fundamentals of what is required to create a great team is critical.
The same concept can be applied to eSports organizations. In this sense, sports personalities are uniquely suited to supporting competitive gaming as it journeys to become a well-established sport. The most recent example is Jesse Lingard, who took control of a Rainbow Six Siege team and transformed it into JLINGZ eSports. Lingard would later reveal to the media how the crossover and similarities with football were crazy.
Additionally, it is not just top sports personalities that are investing in eSports. In actual fact, their contributions are hugely overshadowed by institutional investment. However, the investments by sports stars make the headlines because of their status. The other benefit that sports stars bring to eSports is star power.
Legitimacy and Prestige
In particular, there is also the legitimacy and prestige that come from their association. For instance, the fact that Michael Jordan has a 26 million USD stake in aXiomatic Gaming might not mean a lot to current eSports fans. However, it makes people who might not understand much about eSports have an interest in the sport.
What About Esports' Stars
Some pundits have argued that eSports' own start should lead the line when it comes to investing in the sport. That argument is partially correct because they are the ones that understand the eSports sector better.
However, eSports has not created a mass cultural conversation and media rights value like traditional sports. Additionally, it has not produced superstars like conventional sports. In this regard, eSports does not have individuals that have transcended the sport to establish their own brand.
Final Thoughts
The continued stream of sports superstars investing in eSports is a welcome trend. This is because they are better placed to take the industry in the right direction to help it mature and become more prestigious. Moreover, superstars from other sectors can also join the bandwagon and make eSports bigger and better.
Note: eSports can be addicting. If you are putting your money into it, ensure you do it at your own risk and with a clear mind. We will not be responsible for anything.