Before we start talking about marketing automation and why your business needs it, we need to talk about marketing. So, why is marketing important for your business? There are several reasons for this. Marketing is an amalgamation of activities that can put your products and services on the map, which would help you match them with the right market segment and the right customer within that segment. Marketing is a combination of resources and activities that can help you reach, engage, and finally, convert. This is where data comes into the picture – and with data, marketing automation comes into the picture.
Data is the basis on which we conduct business today. Whether you are running a large corporation or a small business, or even a mid-sized one, you need data to drive all your campaigns. This is due to the fact that we are living in the information age where information and data drive everything. Starting from algorithms to what we get to see in our social media feeds as well as tracking and analysis, there are many activities online that would require data and information. Marketing is one of the most important activities that would have to be powered with data so that optimum automation can happen for the benefit of your business – big or small.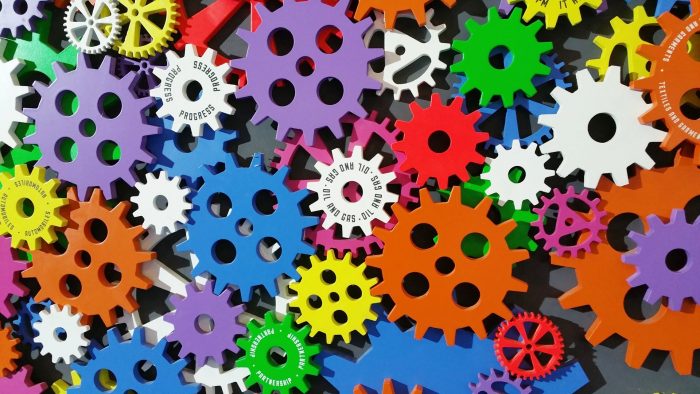 So what exactly does marketing automation software do? This kind of software would set up the framework with the right parameters as per your market segment and the products that you want to pitch to the same. This framework would have fields where the right information and data would be captured to understand the browsing and purchase patterns as well as the ways in which you can mold the purchase intent by speaking the language of your core customer. This would be matched with the right tasks at the right time to be fulfilled by the right members in your sales and marketing teams. The end result would be data-driven campaigns that would bring in conversions at the end of the day so that your business can grow.
Here are the reasons why every single business in this day and age would require marketing automation:
Identify Your Business Goals: When you turn to market automation software, you would be able to identify and articulate your business goals in a far better manner so that you can reach out to the right market segment in the right way. This would help in better positioning, and hence, it would also increase the rate of conversions for your business. The careful articulation of your business goals would be backed by the right data and analysis, as well as the insights that would show you which path to take and whether or not you are on the right path at all. With this kind of information, your business goals would definitely be achieved with the right resources in the right places.
Building Efficient Lists: What is the one thing on which marketing depends? Lists! That's right – lists of leads and the data around them. Building the right lists is crucial for any and every business since you need to know who your leads are, where they are, and how you can reach and engage with them. These lists could then be fed into the marketing automation software so that these become parameters for the overall framework and the way the lists would be used to create relevant campaigns to woo the leads and prospects on the lists. The marketing automation software can be used for setting up forms that would capture further data and interest the customers or leads so that they would ask even more questions about your brand, which gives you a chance to pitch in an organic manner with conversations that would be recorded on the marketing automation software for further use.
Cost Efficiency: Who does not want to build good economics into every corner of the business and its operations? Well, if that sounds familiar, then a marketing automation software backed by CRM is the right vehicle for you to save some funds and yet create a big impact. The marketing automation software would be free for many small businesses and their small teams. You can pay as you grow so that you can upgrade as per your budget and the needs of your business once you employ larger teams. This gives you much flexibility. But the impact remains professional-looking and bug since the data-driven functions remain the same. You can automate many tasks that can help you reach and engage many more people at one time, with the right dose of personalization in place. This would help you attain a higher rate of investment or ROI for these functions.
Bring More Leads To Your Sales Pipeline: The sales pipeline is where the actual journey towards conversion begins. You would have to qualify your leads so that they are ready to move down the sales funnel or the sales pipeline towards conversion. This is where sales automation takes the baton from marketing automation. When you engage with the leads in a proper way using the relevant information sought out and recorded during the marketing automation phase, you can be sure that more and more of these leads will be warm and ready to move down your sales pipeline. This can be done with the help of marketing automation.
Consistency in Efforts: There are many changes surrounding us today and age as we seek to do business. This is especially true for the year 2020, where the pandemic and lockdown has led to economic downturns of the highest order. So, it would be a good idea to bring in some consistency so that you can capture the changing data about changing buying patterns and create relevant campaigns on the go. This consistency can be built with marketing automation.