Today's VDR market is quite competitive, and you won't feel a lack of virtual data room providers that merit your confidence. However, such an ample supply represents a difficulty, too. Gone are the days when data rooms were only employed for mergers and acquisitions. Now, a great variety of businesses can gain profits from VDR.
So, is there any necessity to compare virtual data rooms? Do VDR vendors differ? How to select the right VDR for your secure and rapid transactions? This article will guide you through the matter and answer all questions like these.
Are There Different Virtual Data Rooms?
Actually, there are. Online data room software was initially designed to comply with various business needs. Today, you can find VDR solutions that suit the requirements of bankers, investors, legal organizations, science corporations, etc.
For a newbie to web data rooms, the whole matter may seem tricky. However, you can easily pick the right VDR with the very properties your business needs. The sole condition is that you pay thorough attention to each provider and select a VDR with enough capacity for your prospective deals.
Criteria for Comparing the VDR Provider
Whatever business you are in, your objective is to find a reliable provider of data room services. A certain number of features define the best of them. The most significant criteria for choosing the top VDR vendor will be:
Trustworthiness
There exist strict standards for VDR providers and their products. They should be properly certified (SOC 1 & 2, ISO/IEC 27001 certificates) and meet the requirements stated in such regulations as GDPR, HIPAA, FISMA, etc. Moreover, you can only trust vendors with solid experience in the industry.
Capacity
VDRs vary in interfaces and sets of functions. Not every virtual data room vendor will offer you the same choice of tools. There are transactions that require special instruments that only a limited number of providers can ensure.
Support
Not only do beginners need responsive support from their VDR operator. While making initial settings or exactly during a transaction, questions and problems may occur. So, the level of support is one of the essentials one should not ignore.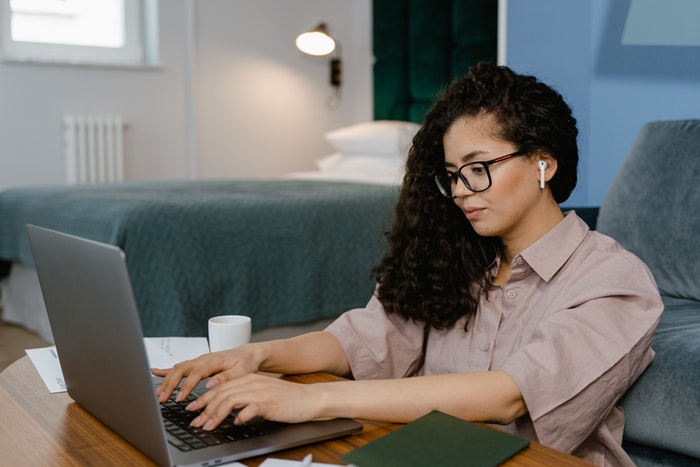 Tips on How to Pick the Exact VDR
Even before you follow our tips on picking the right virtual data room for you, you should rather evaluate your business needs. Only when having a clear picture of what you plan to do via your VDR you can proceed to further analysis of VDR providers. Be sure to do the following:
Use online reviews from experts
When visiting a VDR provider's site, you can grab lots of valuable information. However, you would scarcely find lines about this operator's drawbacks there. Instead, you may feel that everything they offer is perfect. Do not buy it so fast and make time for reading experts' reviews on this or that data room software vendor.
Read the already-existing customers' feedback
Pros can easily guide you through various providers, but sometimes, what you need is comments from ordinary users that have already tried these VDR services. Customer feedback is a nice source of information that can prevent you from making a wrong decision.
Find info about the provider's experience.
It is good when VDR providers add new technologies to their services lists. However, their experience in the industry should be indeed impressive. Then, you may rely upon their new and use-proven instruments without any risks.
Examine the prices
The primary rule here is to be careful with too-light prices. When your business deals require a solid set of VDR functions, do not expect to find them for an underestimated price. Correlate your purposes with your targeted VDR capacity and its pricing.
Check the user interface
Not an expert reviewer from the Internet will use your electronic data room – it will be you who will need to organize the correct work of your VDR and conduct financial and judicial operations via it. So, choose the VDRS with an easy-to-use interface.
Inspect the VDR's security options
Make VDR security the cornerstone of your comparison. Learn all options that the provider of your interest may offer. It should at least allow you to employ several levels of access to your data. You should be able to regulate permissions for each separate category of employees or partners, etc.
Check the VDR's multi-functionality
How many options will you have with your targeted VDR provider? Is there the exact one your deals call for? The best data rooms will supply you with enough instruments that will include such common features as redaction, Q&A, no-footprints, auto-index & reindex tools, etc.
Pay attention to customer care
Data room software requires definite skills from its users. So, you will need guidance at your initial steps with VDRs. Moreover, stick to those providers who offer 24/7 support and are ready to solve a problem at whatever time and in whatever situation.
Stick to providers with free trials
When picking a VDR, it is important to try how it will integrate into your business affairs and other equipment you employ. A VDR provider that does not allow a free trial of their product may have something to hide, so it does not deserve your attention.
Make your final decision
Only after you have examined all the above features, you may commit yourself to a certain provider of virtual data rooms and opt for one of them. Do not hurry up. Be reasonable in comparing features and prices.
Thus, the right virtual data rooms for due diligence, IPO, or whatever will be not the cheapest or overloaded with complicated tools. The right VDR for your business will be the one having an optimal match of all these parameters.