Did you know that for every $1.28 you invest in email marketing, you get an average ROI of $41.28?
Those certainly aren't numbers to be sniffed at. In fact, they should be making you want to jump to your laptop and start drafting emails straight away. But wait!
Email marketing is about more than sending out a couple of discount codes. It's about being consistent, targeting the right audience, and creating engaging content that your customers want to read. One of the best tools to help you do this is MailChimp.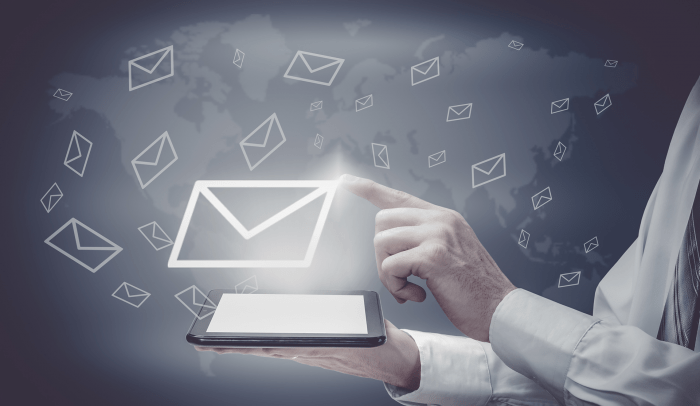 Check out our guide on how to use MailChimp to get started.
What Is MailChimp?
MailChimp is, without a doubt, the most popular and well-known email marketing tool out there. In 2018, Forbes valued the business at $4.2 billion, with 20 million worldwide users.
The site lets you curate mailing lists of subscribers, making it easy to send one newsletter to all of them in one go. It is especially useful as other email platforms usually limit the number of people you can send an email to. With MailChimp, it's infinite.
It's easy to use, reliable, free when you start, and has all the features you need to start a successful email marketing campaign.
How to Use MailChimp
If you're thinking of using MailChimp, you can sign up for free at first, but you'll have to start paying when your mailing list grows. During MailChimp setup, you'll be asked for all the basic information and will do a quick quiz about your marketing to help personalize the suggestions the site gives you.
You can then start adding contacts by importing them. There's also a pop-up form you can use to start gathering subscribers for your email marketing.
Now it's time to draft your first email and send it out. It's as simple as that! The site will guide you through the process, so it's unlikely you'll need an in-depth MailChimp tutorial.
Using Merge Tags
To personalize your content using data from your audience, use merge tags. For example, *|FNAME|* is a tag for the recipient's first name, which you can use to start your emails. There are plenty of different tags, so make sure to take advantage of them!
Set up Email Autoresponder
Set up an email autoresponder to send emails automatically, such as a welcome message for new sign-ups. Follow these steps to start yours:
Select Set up an automated welcome email
Chose which type of email you'll be automating
Click Begin to edit your email
Send a test email to yourself to check it's working
Sync Your Apps With MailChimp
If you already have data elsewhere, such as a list of subscribers on Outlook, make sure you sync it with MailChimp. It can easily be done with this Mailchimp outlook integration tool that keeps your data synced, so you don't have to worry about it! It's easy, secure, and offers a 14-day free trial.
Start Email Marketing Today
Once you've started, you'll see there's no need for a MailChimp for dummies tutorial. Learning how to use MailChimp is as simple as following the journey the site sets out for you! So, why not give it a go?
For more computer software tips, be sure to check out some of the other articles on our website.